When asking too little for your crowdfunding campaign may be costing you trust in your brand
When you start a crowdfunding campaign, the excitement is in the prospect of all this free money.  It's easy to get too optimistic and think just by putting your Kickstarter page together, you'll soon have a million dollars.  It's a common warning to not go too big, but to be safe and start with your lowest possible operating cost.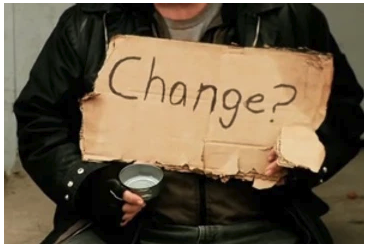 On the other hand, you could be playing it too safe.
The
Stikk Gel Pads
look like an amazing product, but an ask for only $500 seems almost silly.  If they only need $500, why are they going through the trouble of setting up an Indiegogo campaign, just put pay it.  How hard can it be to make an extra $500?
When asking for such a small amount, it's more like begging, which doesn't usually inspire brand trust.
I assume that the plan is to ask for a small amount, trusting that it will be easy to get, and hope for a stretch goal of a much larger amount.  Or, it's possible that this
startup crowdfunding
 is a branding test to validate if the idea sticks or not (no pun intended).
The problem with such a small amount is that it raises the flag of doubt in the brand.  If Stikk Gel Pads was asking for $5,000, I'd have more faith in it as a company that's going to stick around (again, no pun – I'm sure they deal with this a lot).  For only $500, I have to wonder how legitimate it is.
Too Small of a Crowdfunding Campaign Doesn't Inspire Trust
Of course, it could be just someone who's got a great product and enough time to start a campaign, but really no money to get the brand off the ground.  It's fair to assume too that they just didn't know that with a little more investment of time, the Stikk Gel Pads could have had a much bigger launch.
The difference between an underachieved crowdfunding campaign and one that sky-rockets is massive.  Instead of hoping for a few coins in your can, you'll be deflecting the onslaught of change coming your way.
Nevertheless, I love their idea and I've contributed.  I'm excited to try the gel pad out and I'm happy to see they've reached their goal.  You can see their campaign here: 
https://igg.me/at/stikkgel/x/9946801
The take-away is this: if you're going to do a crowdfunding campaign, do it right.  Create a great video, layout your information clearly and attractively, give great perks at below MSRP, and ask for a realistic amount of money.  When we contribute to your campaign, it's not just the product we're buying, but the brand that we're buying into.
Stikk Gel Pad Crowdfunding Video