kickstarter & indiegogo campaign
Crowdfunding Video Production
Crowdfunding Pitch Videos and Ads to Help Launch Your Product.  
We produce crowdfunding videos that are focused on your demographic. Through audience research, we can deliver what your future funders are most interested in.
• Kickstarter
• Indiegogo
• Equity
• and more
Based centrally in the Denver, Colorado area, we have access to a wide variety of elements and resources. We work with companies locally and world-wide, researching your customers wherever they are.
Above all, we understand that crowdfunding means that you're most likely boot-strapped and on a tight budget.  While you need the best possible video to help fund your campaign, you also need to keep the cost within reason.  We are sensitive to this and do what we can to help.
A great crowdfunding video won't fund your Kickstarter or Indiegogo campaign, but you won't get any funding without one.  From concept to completion, we produce Hollywood videos at StartUp prices.
Crowdfunding Videos
Production & Advertising
From Ideation to Funding, we can work with you every step of the way
Not just another
kickstarter video
Utilizing experience in both successful and unsuccessful campaigns, we know that every campaign is unique and deserves a comprehensive look at your product, your company and your potential funders.
We pay close attention to the current trends in the crowdfunding world, bringing our expertise to every project.  
No matter if it's Kickstarter, Indiegogo, an Equity raise or any of the 1000's of crowdfunding platforms, we are ready to help.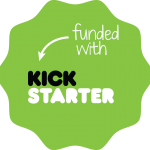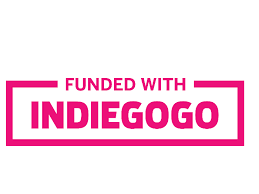 Extra Kickstarter & Indiegogo Production services available by New Focus Films
Depending on whats needed to best tell your story, we have the following options available.  The additional costs will be clearly explained on every project bid.
Unique locations like on an Airplane or Underwater

3D Rendering

Custom Music Creation

Multi-Country Production

Celebrity Actor/Spokesperson

and More
Examples of Our Crowdfunding videos
1 Actor & 1 Location
Script
Licensed Music
Extras
Animated Graphics
Stock Footage
Advanced Crowdfunding Video
2 Actors & 3 Locations
Script
Licensed Music
Animated Graphics
Extras
Additional Actor
Additional Location
Multiple Actors & Locations
Script
Licensed Music
Animated Graphics
A founder interview is great for your campaign page and allows for extra content that wouldn't fit in the main crowdfunding video.
A short, digestible size video great for social media or pre-roll advertising, where you can reach a much bigger audience.
Using more of the interview content that wouldn't make it to the final crowdfunding video, this works great for adding more info in your marketing and campaign page.
Schedule Your Free Consultation Today
Book a call here directly
or leave us a message.
We'll be in touch soon to go over the details of your goals and offer expertise wherever possible.