You've heard of Kickstarter and Indiegogo, but what about the 2000+ other Crowdfunding Websites to choose from?
Here is the Big List of Crowdfunding Websites by Category to help you make the best choice from to get your funding on your next campaign.
With so many options, it's debilitating to even start.  Most of us just go with Kickstarter or Indiegogo, but depending on what you're raising funds for, there are specific crowdfunding platforms out there that may be perfect for you.
Kickstarter is the elephant in the room, no doubt.  It's so ubiquitous that the name is synonymous with "crowdfunding", like Google is with "searching," but Kickstarter is not the end-all.   To help you choose, we've categorized the long list by industry and project type.
The Categories are as follows:
Crowdfunding Websites for Startups and Small Business

Crowdfunding Websites for Tech and Science

Crowdfunding Websites for Creative Work (Musicians, Filmmakers, Artists, etc.)

Crowdfunding Websites for Non-Profits & Charitable Causes

Crowdfunding Websites for Real Estate Investment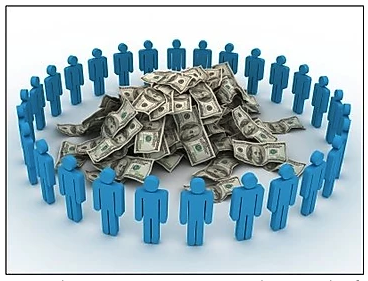 Whichever crowdfunding platform you choose, the first thing you must take into account is that the platforms are not your sole method of traffic.  Don't rely on any crowdfunding website to do the work for you.  So, if you don't have a website and some social media going already, get it going NOW!
As Clay Hebert advises frequently, build your tribe as soon as you can.  They are the foundation that will contribute either monetarily or through shares.  Pick a social network or a few that you feel comfortable with, and start engaging.