Mi Purpose
Digital Life Planner Organization App
Mi Purpose is not just an organization app, but a full, digital life planner.  It guides you through business and life goals and helps you reach them through chunking down each step into manageable tasks.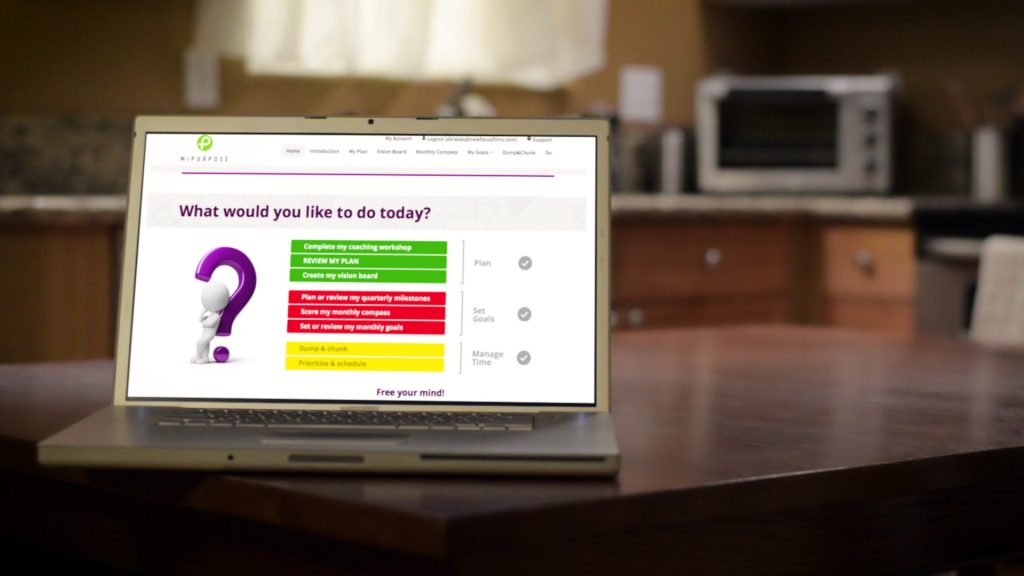 Mi Purpose is built on the adage: What gets scheduled gets done!
We tend to overestimate what we can do in one year and underestimate what we can do in ten.  With the help of this organization app (and the principle of chunking), we can get a clear picture of what we can actually do this year.  
We can schedule our goals in realistic, bite-size tasks, and then actually get things done, feeling better about ourselves in the process.
New Focus Films worked with Mi Purpose to create their videos (a general marketing version and a crowdfunding version)
Organization App and Digital Life Planner: Mi Purpose
The application they've created costs $19 per month.  Through the
crowdfunding campaign
, they're offering a lifetime subscription for only $97.
However, it only works if you use it.  It's easy to use and there's no excuse not to, but as we all know, it's also easy to maintain our same habits while expecting different outcomes.
Sadly, this is all too common: hoping our conditions will change to benefit us while we do nothing different.  This is evidence of insanity and it's amazing how many of us do it all the time.
If you're ready to make the difference in your life, start something that manages your goals and tasks.  You don't need Mi Purpose to do so, but this application will make it easier.
Here is a video from Chase Jarvis explaining his method for chunking his daily schedule into manageable portions.  He doesn't use an organization app, but he may once he learns of this one.
Chunking is a useful tool commonly implemented by a lot of people. Tony Robbins has a whole training segment on this within some of his workshops.
I encourage you to check out Mi Purpose and see what an organization app can do for you.  Go to their
Indiegogo page
and see if it makes sense to buy the lifetime subscription for half the normal annual cost (again, this is a LIFETIME SUBSCRIPTION!)  If you're not sure, please at least share the campaign by clicking here.